Cage code lookup
Why should you do that?
Your company will need a CAGE Code if you wish it to be awarded contracts from the federal government.
CAGE is an acronym for Commercial and Government Entity Code. It is a 5-digit number that will be assigned to your organization when you desire to compete for federal government projects.
Your CAGE Code will enable you to access various acquisition and procurement procedures when you bid for the projects.
Who assigns CAGE Codes?
The Defense Logistics Agency (DLA) is the only unit authorized to make and assign CAGE Codes. It is possible that are 3rd party agencies that will charge for expedited CAGE Codes, but the DLA will always recommend that you go straight to it so that you will incur no cost in either acquiring or updating your CAGE Code. After 5 years, you should update your CAGE Code.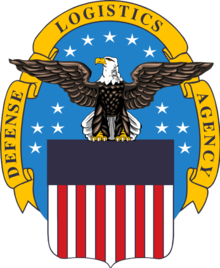 Defense Logistics Agency (DLA)
Should you be US based to get a Code?
No. Organizations need not be US based or domestic to be awarded a CAGE Code. It is a fact that many foreign companies have CAGE Codes because not all American companies can supply all the needs of the federal government.
CAGE Codes assigned to companies based abroad have a different identifier, when compared to US based contractors. Foreign companies are identified through the NCAGE signifier. It is an acronym for NATO Commercial and Government Entity.
Steps towards acquiring a CAGE Code:
1) Apply for a Data Universal Number through the Data Universal Numbering System (DUNS) website.
You require this for the federal contracts or for NRCS grant agreements. You will also need an Employer Identification Number (EIN). It is also a requirement that you should be registered with the System for Award Management.
To get a DUNS, call 1-866-594-2464. Or you may apply through the Dunn & Bradstreet website. It takes 30 business days before you can be given a DUNS number. A fee might be asked from you if you want to acquire your DUNS number within a day.
2) Set up an account on the System for Award Management (SAM) database. Then, create an account on Login.gov to use your SAM. You require all these before bidding for projects of the DOD and the federal government.
You can either register on the SAM site or call 1-866-606-8220. US based registrants need the following:
Legal Business Name
Address which the one recorded in your DUNS record
TIN
Taxpayer name linked with TIN
Bank routing number
Bank account number
After SAM registration, you can now apply for CAGE Code through online forms available on the DLA site.
If you need CAGE Code for security clearance
The procedure is different. You don't need to apply through the SAM. Instead, you will fill out DOD Form 2051which is a Request for Assignment of a Commercial and Government Entity Code.
It could be possible that your hiring agency have applied for you beforehand, but you need to fill out the form which should be signed by the hiring agency. Then, submit it to the DLA.
Some reminders
It is a must that your company should have no duplicate registrations. It takes about 10 business days to process your CAGE Code application.
You will then be contacted through email or phone if there is a need for more information or verification. The DLA should be able also to send you data to update your SAM. This now makes you eligible to enter the competitions for grants and contracts.