CAGE Code Lookup
CAGE Code Lookup Why should I have to do this?
CAGE Code   – The Commercial and Government Entity Code, otherwise referred to as this code , is considered rather unique identifiers that are usually assigned to suppliers to many government or even defense agencies. This particular code tends to vary from one country to the next. This is important in that it not only provides a standardized technique of pointing out a specific facility at a specified location, but is also made use of by the Department of Defense in supporting procurement acquisition as well as payments. CAGE Codes are normally used by the Department of Transportation as well as NASA, and have so far proven useful as sources of supply in addition to identifying such sources on over 14 million reference numbers which are found in the Federal Catalog System.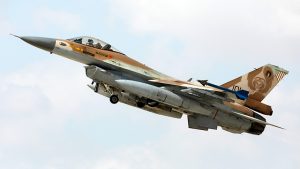 The CAGE Code is used in supporting a number of mechanized systems throughout the government. It can also be used in the process of pre-award survey or facility clearance. One should note that a person does not necessarily need to have a this before registration, as soon as Entity Registration has been handed over for processing. This is because information will automatically be directed to DLA for CAGE Code assignment.
Following approval, this code will be redirected back to SAM and it is at this point that it is added to the Entry Registration.
Similar to any other code, the CAGE Code also tends to at times have issues. If this occurs, one is advised to adhere to instructions given via email notification where such issues are then addressed. As it has already been indicated earlier, This tends to vary from one country to another. Within the United States, any given organization that desires to be a supplier to the Department of Defense is issued a Cage number or code by the organization acting as the US NCB, which is the Defense Logistics Information Service.
Example of  Application Data
CAGE : 00019
ABBE ENGINEERING CO
544 UNION AVE, BROOKLYN NY 11211
718-388-4090
CAGE : 00081
MCCLELLAN AIR FORCE BASE
2852 ABW, MCCLELLAN AFB CA 95652
916-643-5875
CAGE : 00121
STAMPR INC
422 S FRANKLIN ST, HEMPSTEAD NY 11550
516-565-1085